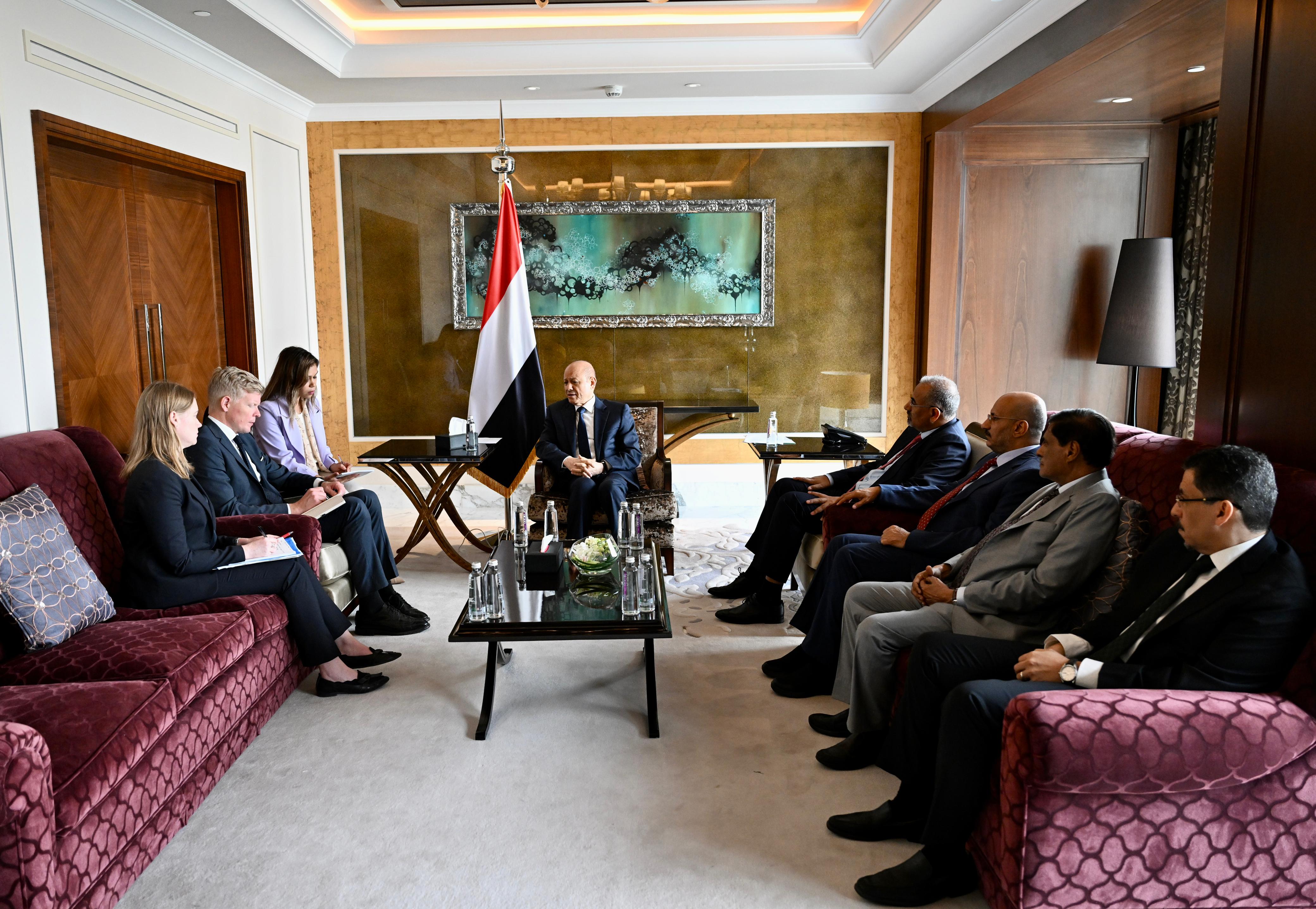 President and members of the Council receive UN's Special Envoy for Yemen
Wed ، 15 Nov 2023 12:45
Riyadh
His Excellency President Dr. Rashad Al-Alimi, President of the Presidential Leadership Council (PLC) along with Council members Aidarous al-Zubaidi, Tariq Saleh and Faraj al-Bahssani received today, Wednesday, the UN Special Envoy for Yemen Mr. Hans Grundberg.
President Al- Alimi and members of the council were briefed by Mr. Grundberg on his recent contacts and efforts to resume an comprehensive Yemeni political process under the UN auspices.
The meeting touched upon the developments in the Yemeni situation and good offices by the brothers in the Kingdom of Saudi Arabia to establish cease-fire, relieve the Yemeni people's suffering and revive the peace process in accordance with the nationally, regionally and internationally agreed upon terms of peace references.
His excellency the president stressed the importance of the international community's commitment to International Security Council's resolutions relevant to the Yemeni situation, especially resolution 2216 which stipulates disarming the militias, restore the state's institutions and gives the State its exclusive right to enforce the rule of law, protect public rights and freedoms.
He also stressed the need to exert maximum pressure on the Houthi militias to deal seriously with the ongoing efforts to renew the truce and achieve the desired peace that all Yemenis deserve.
The meeting was attended by Dr. Ahmed BinMubarak, Minister of Foreign and Expatriates Affairs.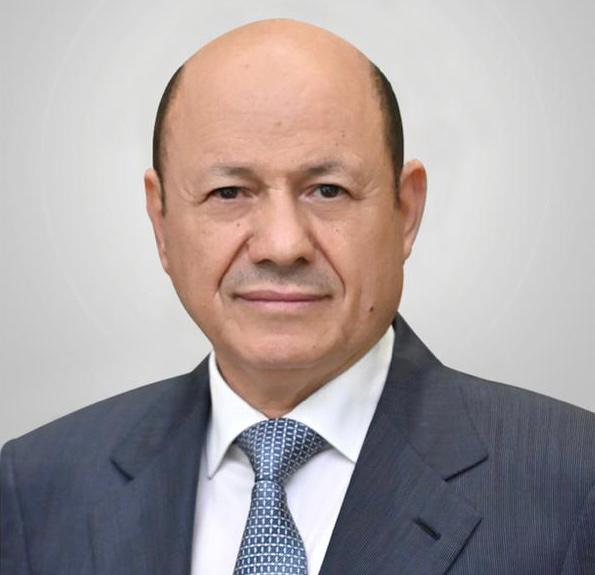 More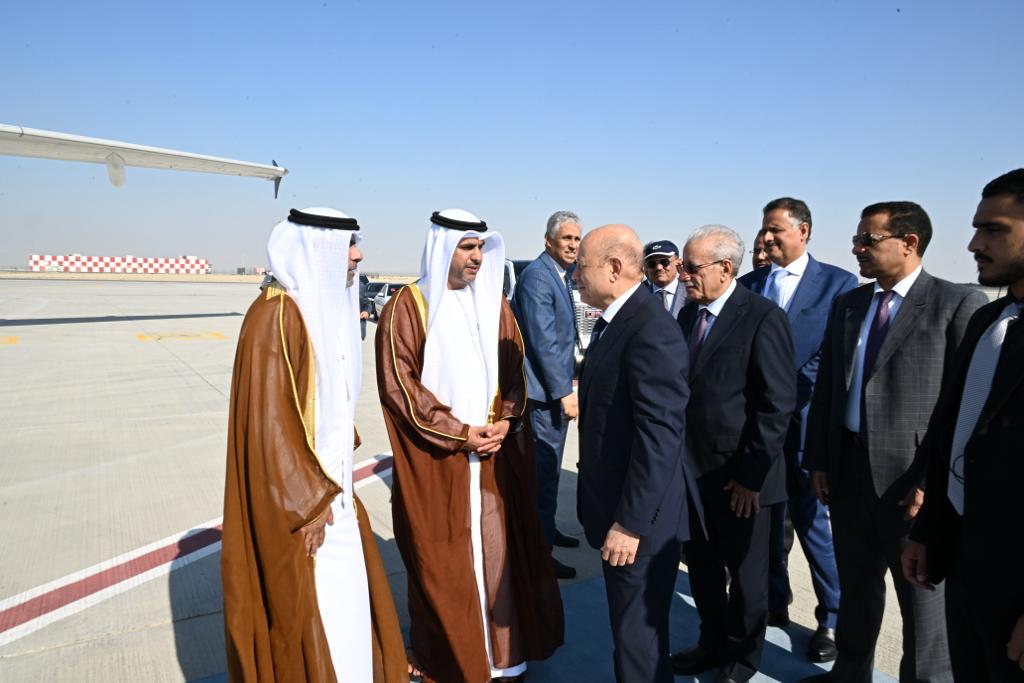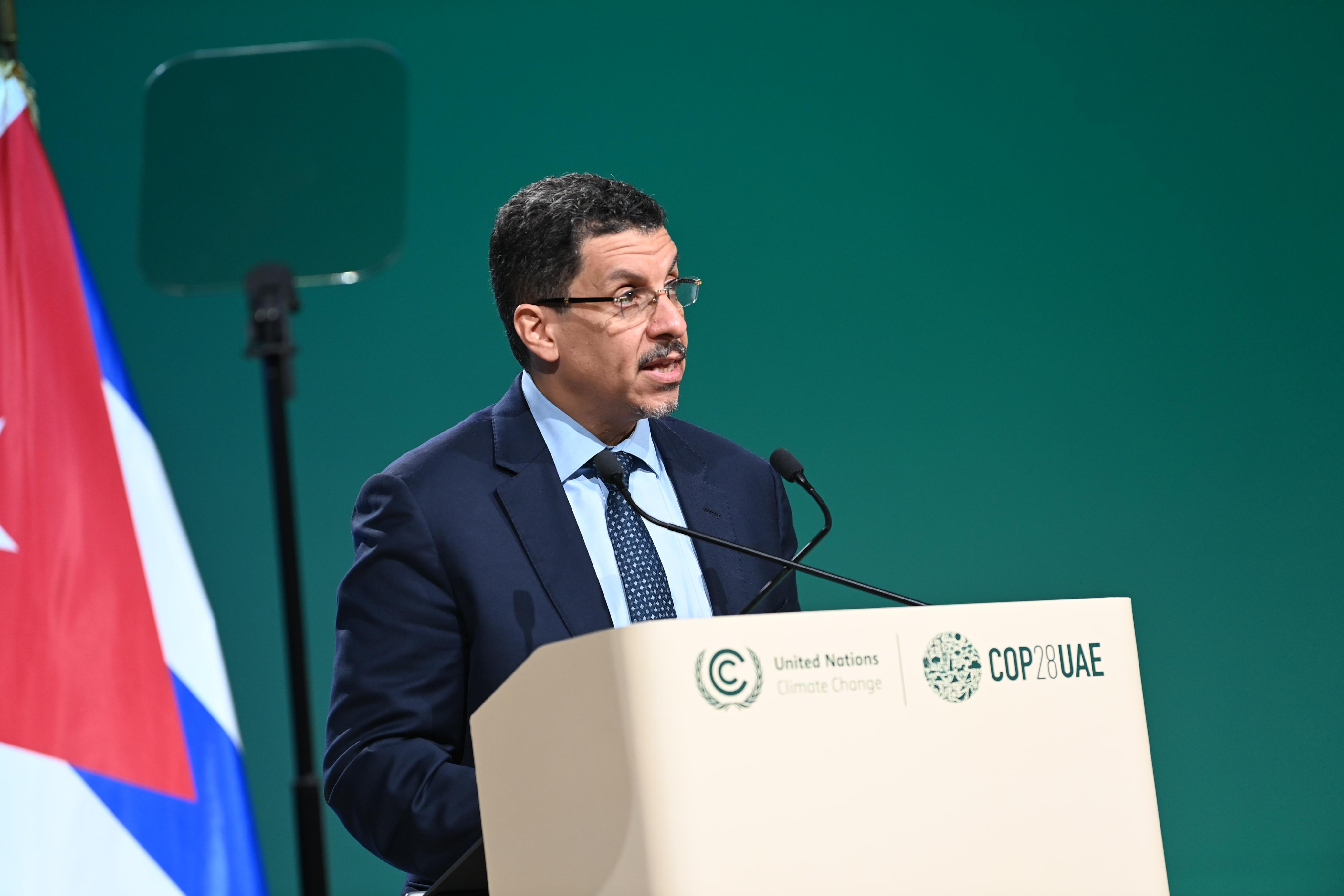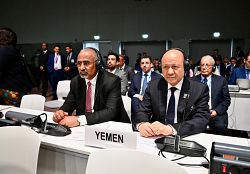 More