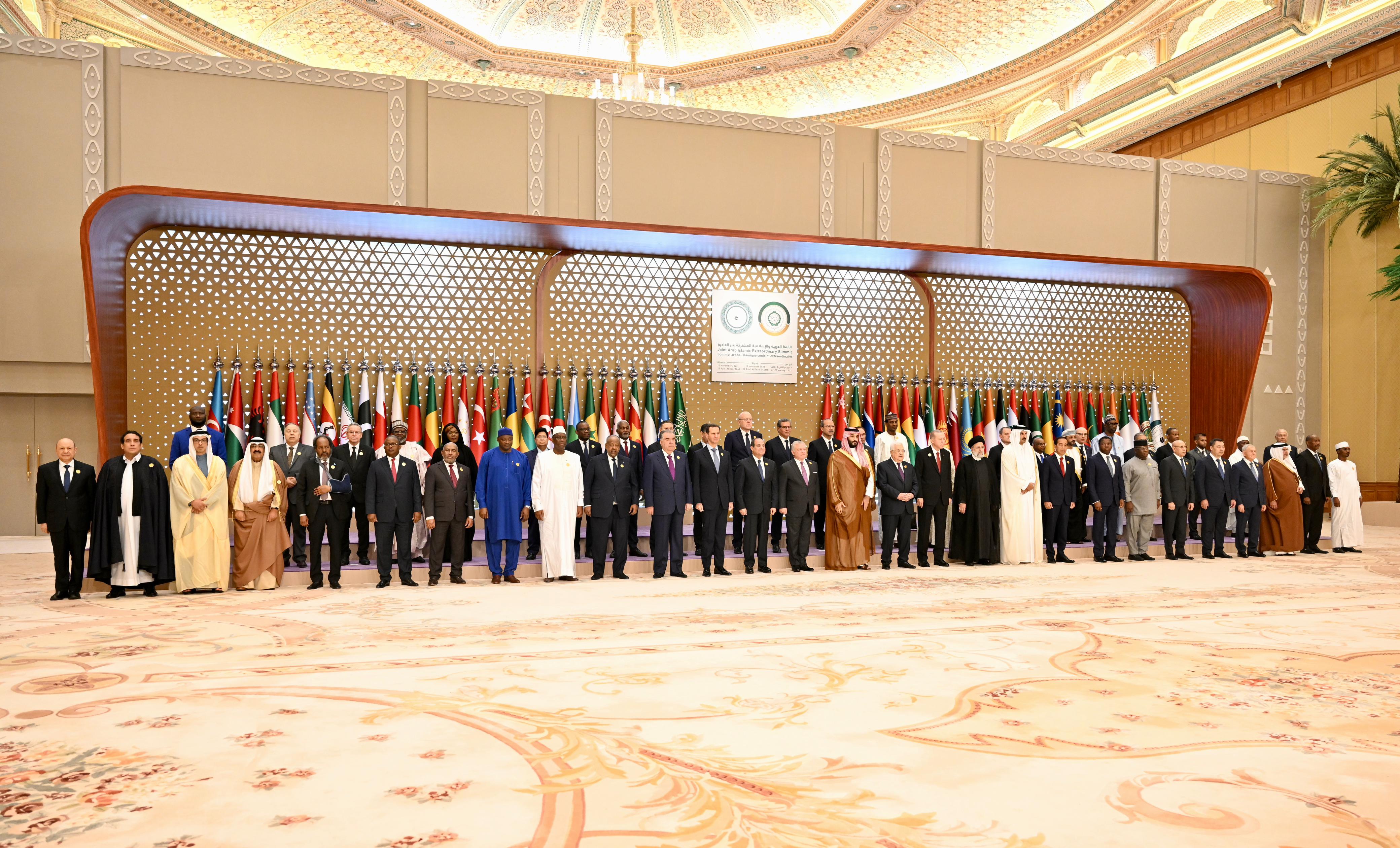 President Al- Alimi participates in the open session of joint Arab-Islamic Summit
Sat ، 11 Nov 2023 11:45
Riyadh
His Excellency President Dr. Rashad Mohammed Al-Alimi, President of the Presidential Leadership Council, participated in the open session of the Joint Arab-Islamic Extraordinary Summit hosted by the Saudi capital, Riyadh, today, Saturday, in support of the Palestinian people and their legitimate rights to defend themselves and establish their fully sovereign independent State.
President Al- Alimil will deliver Yemen's speech to the summit later today. He will also hold discussions with his brothers, leaders of Arab and Islamic countries, and heads of participating delegations, on developments in the Yemeni situation and the challenges facing the nation, in addition to means of activating and enhancing mechanisms of joint Islamic-Arab action in facing such challenges.
The convening of the extraordinary Islamic-Arab summit in Riyadh comes under extremely difficult circumstances, in the light of the Israeli escalation and its brutal violations against the struggling Palestinian people.
The Yemeni delegation to the emergency summit includes Dr. Yahya Al Shua'ibi , Director of the Republic Presidency Office, Dr. Ahmed Bin Mubarak, Minister of Foreign Affairs and Expatriates, Riyad al-Akbari Yemen's Permanent representative to Arab League and Shayea Azendany, Yemen's Ambassador to the Kingdom of Saudi Arabia.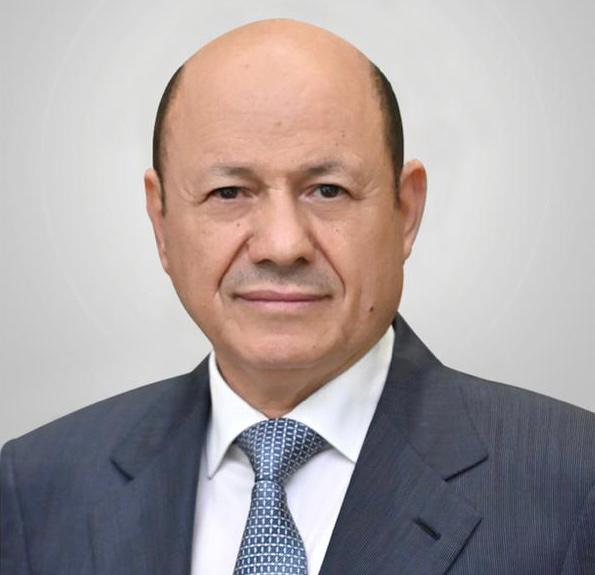 More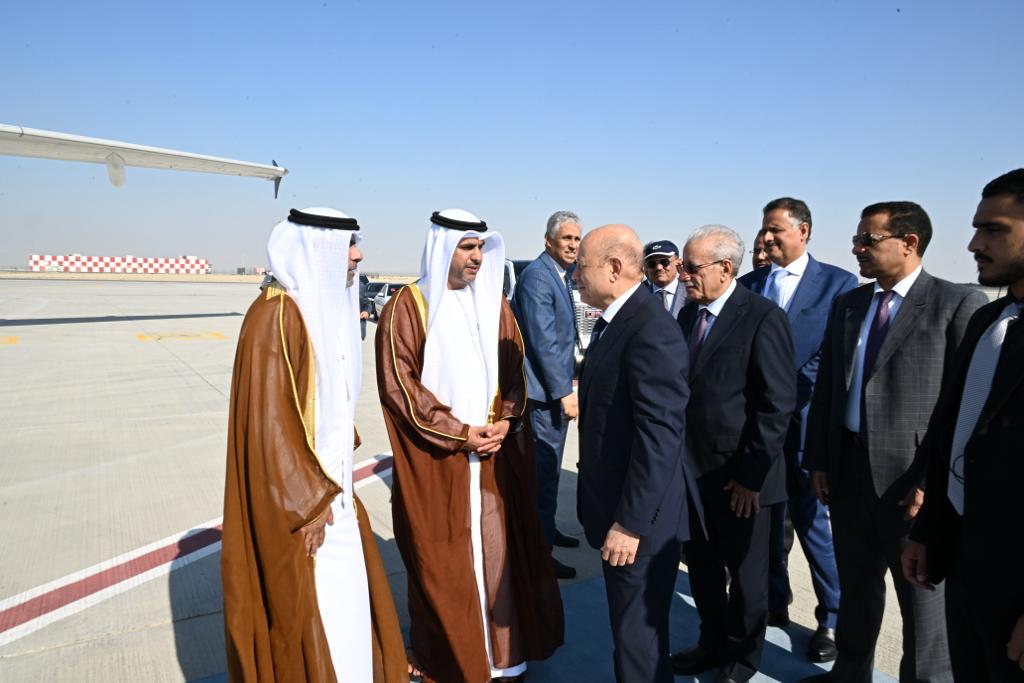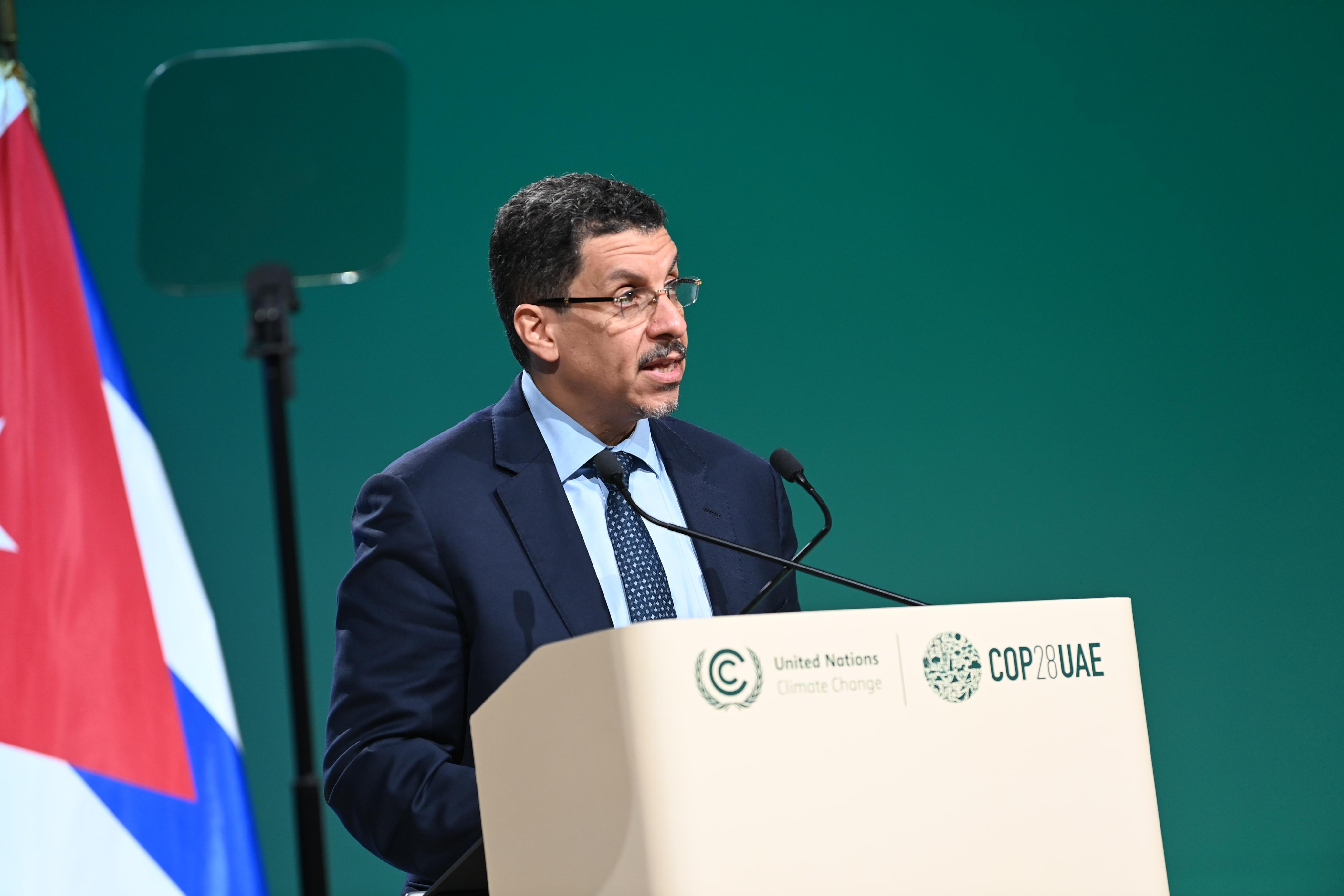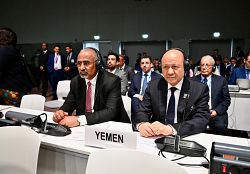 More